About The Book
LEAD IN LIFE
People. Passion. Persistence:
Succeed in the New Era of Diversity, Equity, and Inclusion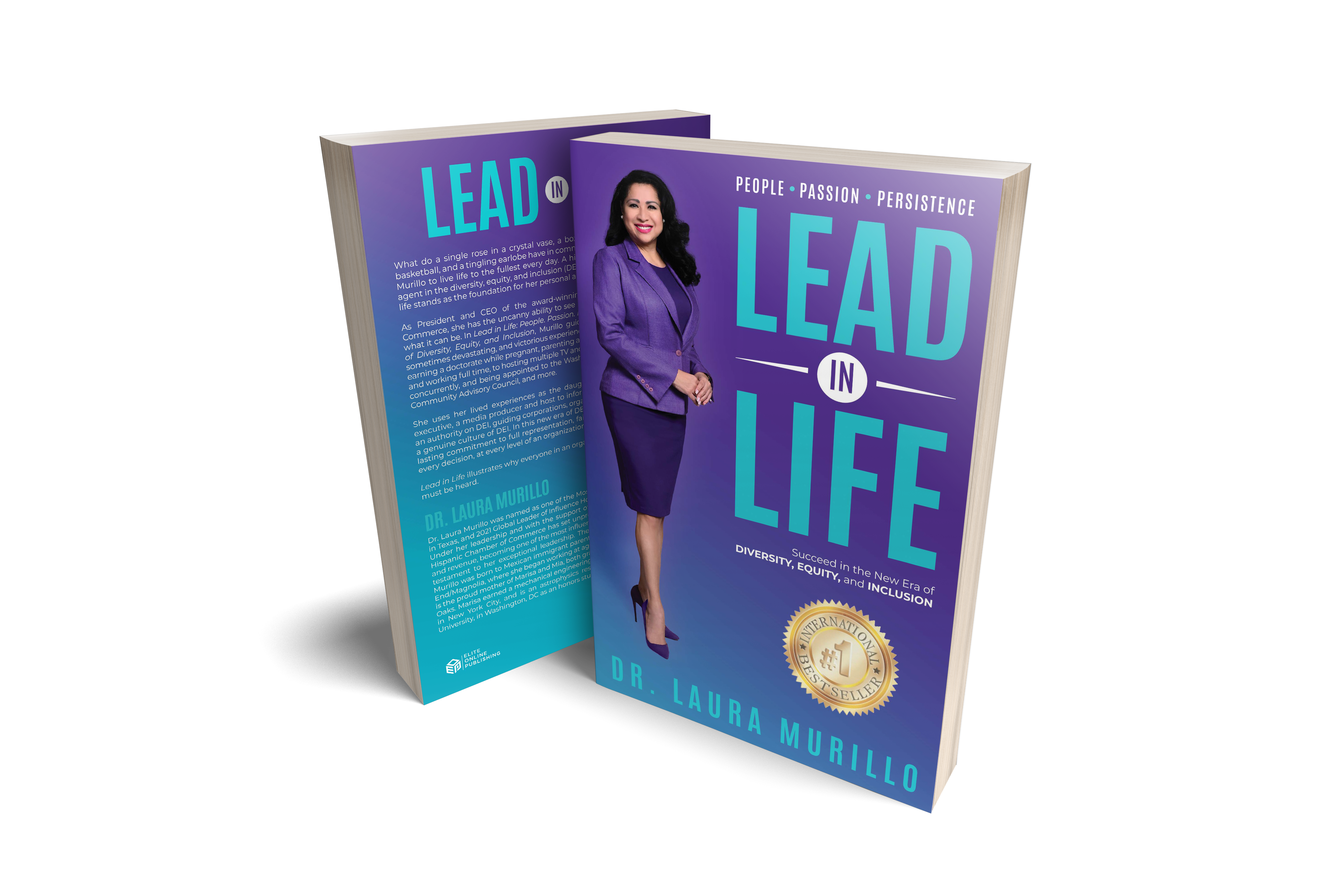 LEAD IN LIFE
People. Passion. Persistence: Succeed in the New Era of Diversity, Equity, and Inclusion
What do a single rose in a crystal vase, a box of tomatoes, a knitting needle, a basketball, and a tingling earlobe have in common? They are all signals to Dr. Laura Murillo to live life to the fullest every day. A high-energy, results-focused change agent in the diversity, equity, and inclusion (DEI) space, her undeniable passion for life stands as the foundation for her personal and professional brand.
As President and CEO of the award-winning Houston Hispanic Chamber of Commerce, she has the uncanny ability to see a situation, not for what it is, but for what it can be. In Lead in Life, People. Passion. Persistence: Succeed in the New Era of Diversity, Equity, and Inclusion, Murillo guides readers through the incredible, sometimes devastating, and victorious experiences that comprise her success—from earning a doctorate while pregnant, parenting a toddler, managing a parent's illness, and working full time, to hosting multiple TV and radio shows in English and Spanish concurrently, and being appointed to the Washington, DC Federal Reserve Board's Community Advisory Council, and more.
She uses her lived experiences as the daughter of immigrants, a woman, an executive, a media producer and host to inform her perspectives and insights as an authority on DEI, guiding corporations, organizations, and institutions to adopt a genuine culture of DEI. In this new era of DEI, corporations must make a solid, lasting commitment to full representation, fairness, and inclusion of all voices in every decision, at every level of a corporation, all the time.
Lead in Life illustrates why everyone in a corporation has value and a voice that must be heard.
#1 International Bestseller in FIFTEEN categories in THREE Countries, including US, CA, and AU. Total Quality Management, Business Planning & Forecasting, Strategic Management in the US. Economic Development & Growth, Business Planning & Forecasting, Production & Operations Management, Public Relations, Educational Leadership, Professional Project Management, and Quality Control in Management in CA. Business Planning & Forecasting, Project Management, Total Quality Management, Business Biographies & Memoirs, and Public Relations in AU.

Publisher:


Elite Online Publishing
A Global Publishing House
Write, Publish & Market Your Book to Build Your Business & Brand